Dell PowerVault TL1000 LTO7 Tape Backup
Simple, reliable backup at minimal cost.
Automate backups and save time with an affordable, high-density tape autoloader featuring a compact 1U design and remote management.
Features & Design

Easy, automated backup





With remote management and time-saving automation, the PowerVault TL1000 autoloader is an ideal choice to simplify large or frequent backups.
Convenient remote management — Monitor and manage from anywhere using a web-based browser.
Time-saving automation — Eliminate the need to manually load and unload single tape cartridges to save time and reduce the risk for error.
Fast installation — Simply unpack and rack the unit, connect the SAS cable, load tape media and power on the TL1000 to get started.
Seamless integration — Easily integrate the TL1000 into your network and use it with Windows or Linux® operating systems.

---
Deploy a reliable backup solution with exceptional storage density and efficiency.
Back up more data in less space with nine cartridges in a compact 1U chassis.
Efficiently add or remove cartridges with the removable tape magazine and support continuous operation when inserting or removing cartridges with the I/O station.
Deploy a certified, tested and validated solution compatible with PowerEdge servers and select storage devices and supported by common independent software vendor (ISV) packages.
Support lights-out operations for unattended, automated backup.

---
Dependable, high-capacity storage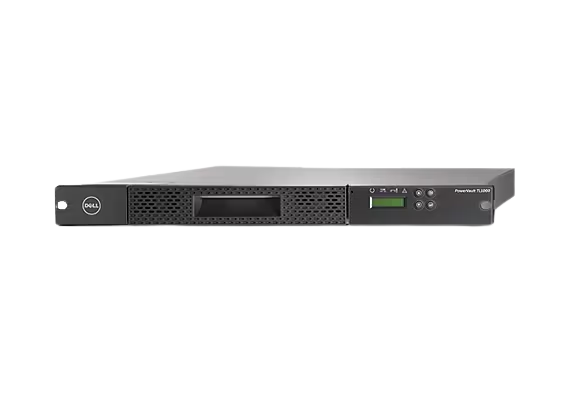 Cost effective and future ready
Help reduce acquisition, administration and service costs with an affordable, future-ready solution.
Minimize acquisition expenses with cost-effective hardware, media and software.
Ensure long-term value providing forward compatibility to protect your investments.
Help lower administration costs with fast bulk loading and unloading of tapes using removable magazines.
---
Dell offers complete end-to-end services
Optimizing the IT lifecycle is vital. Dell has expert services* for all lifecycle phases that save you time and resources, reduce effort, and improve your IT experience.
---
ProDeploy
ProDeploy Enterprise Suite helps you get more out of technology starting on day one. Trust Dell experts to lead deployments from basic hardware installations through planning, configuration and complex integrations. Our complete suite of deployment services and professional certifications helps you achieve business outcomes today and tomorrow.
Consulting
Consulting services give expert guidance to help you grow, optimize and transform your IT environment at your own pace and budget. We employ a broad range of certified consultants and engineers, backed by program management teams, who can deliver deep technical expertise. We give you the confidence that your project will be done right and on time.
ProSupport Enterprise Suite
Gain the freedom to focus on your business transformation with the support expertise and insights Dell is known for across the globe. Choose the right support based on the criticality of specific systems with available automated predictive analysis, collaborative third-party assistance and service account management.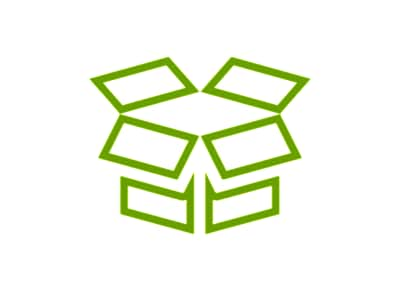 Training
Education Services offers an expansive suite of training services with multiple delivery methods, including instructor-led, self-paced online and virtual instructor-led training. With comprehensive and flexible training programs, we make it easy to ensure your staff has the skills they need to successfully manage and utilize your new technology to its full potential.