CentRacks 12U (40cm x 60cm x 53cm) Perforated Floor Stand Server Rack - Black
CentRacks 12U (40cm x 60cm x 53cm) Perforated Floor Stand Server Rack - Black
Size: 12U
Lockable Front Perforated Door
2 Detachable side panels
1 Back Panel
1 Equipment Tray
1 set Castor Wheels
Come with Caged Nuts & Screws
13Amp Power Point Channel Complete Socket
Finished High Quality Epoxy Powder Coated (Black)
Dimension (D x H x W): 40cm x 60cm x 53cm
Size

:

12U
Type of Door

:

Perforated
Dimensions (D x W x H)

:

40cm x 60cm x 53cm
Type of Rack

:

Floor Stand
CentRacks 12U (40cm x 60cm x 53cm)
 Perforated Floor Stand Server Rack
Top view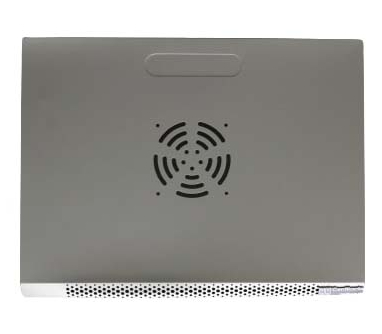 Bottom view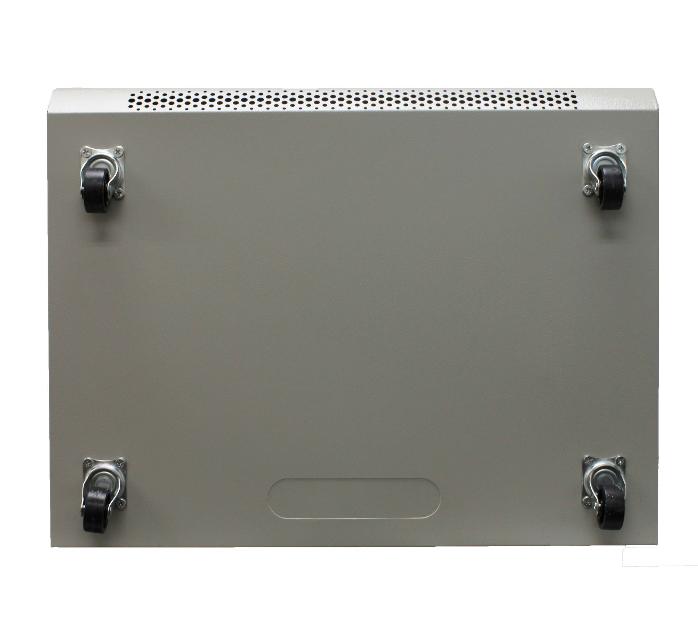 A great option for those who have less demanding computational needs a small space to work with. The  rack will be install vertically so that they are flush to the wall and present a good appearance even in public area. 
Key Features
Standard 19"-  
International Standard 19-inch design
Suitable for network wiring room, floor wiring room, central room, data room, control center, monitoring room, and any related.


Choice

Two colour options ( light grey/black)


Electrostatic spraying - 
Electrostatic spray green environmental protection
Environmental protection certification " Zero" formaldehyde
We control harmful substances from the source and create a green computer room
Comply with Rohs environmental certification
The racks passed the EU CE certification, in line with EU standards
Why Choosing the Right Server Rack is Critical for Your Business's IT Infrastructure
Why Choosing the Right Server Rack is Critical for Your Business's IT Infrastructure
As technology advances and businesses become more reliant on data centers and IT infrastructure, it's essential to ensure that your server equipment is stored correctly and securely. Choosing the right server rack is a critical component of any data center or server room setup.
One of the most important factors to consider when selecting a server rack is the size. The 12U server rack is a popular choice among small to medium-sized businesses, as it provides enough space for a moderate amount of server equipment. Additionally, the 40cm x 60cm x 53cm dimensions make it easy to fit in most server rooms.
Another crucial aspect of a server rack is ventilation. Proper ventilation is essential for maintaining optimal server performance and preventing overheating. A perforated server rack allows for adequate airflow and cooling, which can prolong the life of your equipment.
Cable management is also a critical factor in maintaining an organized and functional server rack. A well-designed server rack should have ample space for cable routing and management, allowing for easy access to equipment and avoiding cable tangles and confusion.
In addition to these factors, security should also be a top concern when selecting a server rack. Server rack security measures such as lockable doors and panels can help prevent unauthorized access and protect your sensitive data.
At Server2U, we offer a wide range of server rack options to meet your business's needs. Our CentRacks 12U (40cm x 60cm x 53cm) Perforated Floor Stand Server Rack in Black provides the perfect combination of size, ventilation, and security, making it an excellent choice for many businesses.
In conclusion, choosing the right server rack is critical for maintaining the performance, security, and organization of your IT infrastructure. When selecting a server rack, consider factors such as size, ventilation, cable management, and security to ensure that your server setup is optimal for your business's needs.
The HP ProOne 440 All-in-One provides users with the commercial-grade performance, security, and scalability in a space-saving design. This PC is powered by the latest Intel® processor[2] and protected with always-on security you can trust.
Enhanced meeting experience
This AiO's enhanced intelligent features help reduce unwanted background noise and adapt to environmental lighting.
Tools to amplify productivity
Accomplish your daily activities with the essential features that help you fulfill the needs of your business.
Protected by HP Wolf Security
HP Wolf Pro Security Edition PCs interlace HP Sure Click Pro with HP Sure Sense Pro providing more in-depth coverage than the standard versions through a 1-year or 3-year user license with HP Support.[5] This creates a powerful, single solution that doesn't require an IT-managed PC environment.