(Refurbished) Dell PowerEdge R720XD Server (2xE52620V2.128GB.3x6TB)
(Refurbished) Dell PowerEdge R720XD Server (2xE52620V2.128GB.3x6TB)
Model: Dell PowerEdge R720xd Rack Server
Processor: 2 x Intel® Xeon® Processor E5-2620V2
Memory: 128GB RAM
HDD: 3 x 6TB
RAID Controller: Dell PowerEdge RAID Controller H710P
Power Supply: 1 x 750W
Warranty: 1 year Parts warranty
Processor(s)

:

2 x Intel® Xeon® Processor E5-2620V2
Memory

:

128GB
Hard Disk

:

3 x 6TB
Storage Controller

:

Dell PowerEdge RAID Controller H710P
Power Supply

:

1 x 750W
Cores

:

12
Threads

:

24
Warranty

:

1 year Parts warranty
PowerEdge R720XD Rack Server
Outstanding storage capacity in a 2-socket 2U rack server.
Scale for massive data growth with the excellent storage capacity, memory density and I/O (input/output) capabilities of the Dell™ PowerEdge™ R720xd rack server.
Gain superb computing performance with Intel® Xeon® E5-2600 Processors and up to 24 DIMM slots.
Enhance storage scalability with up to 24 x 2.5" drives or 12 x 3.5" drives.
Take advantage of flexible I/O and networking options with PCIe Gen3-enabled expansion slots and your choice of vendor or embedded NIC technologies.
Powerful and Balanced Performance
Satisfy your applications that are hungry for local storage and I/O (input/output) performance with the outstanding capabilities of the next-generation PowerEdge™ R720xd rack server.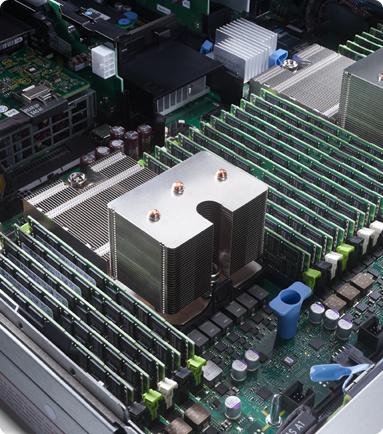 Performance-packed computing
Dramatically boost application performance with the latest Intel® Xeon® processor E5-2600 or E5-2600v2 product family and up to 24 dual in-line memory modules (DIMMs). Built with 22-nanometer process technology and up to 12 cores per processor, it enables super-fast processing for compute-intensive tasks.

Enormous storage capacity
Use extensive local storage to quickly access and process vast amounts of data in midsize and large enterprise data centers.

Advanced I/O capabilities
Enhance your data center performance with the balanced, scalable I/O capabilities of the PowerEdge R720xd — including integrated PCI Express (PCIe) 3.0-capable expansion slots.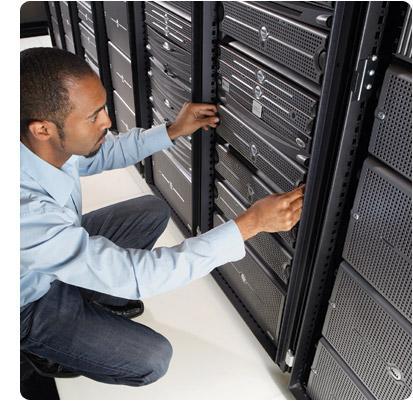 Powerful systems management
Experience easy lifecycle manageability with intelligent hardware-driven systems administration, extensive power management and other innovative management tools.

Superb operational efficiency
Maintain high-level data center productivity, security and maintenance with next-generation reliability, availability and serviceability (RAS) features within the R720xd infrastructure.

Flexible and scalable networking
Tailor your network throughput to match your application needs with features that allow you to take full advantage of your additional I/O (input/output) performance.



Outstanding Server Utility
Put the power and flexibility of the PowerEdge™ R720xd rack server to work for your large mail server, web hosting, database or other enterprise-level applications.