(Refurbished) Dell Precision 5820 Tower Workstation (W2145.128GB.8TB)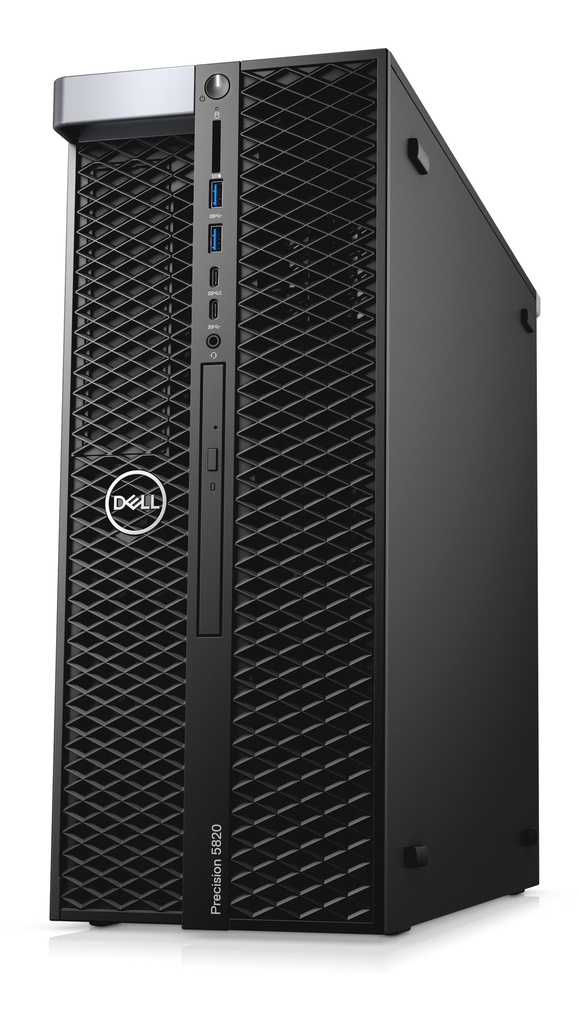 (Refurbished) Dell Precision 5820 Tower Workstation (W2145.128GB.8TB)
Specifications:

Processor: 1 x Intel® Xeon® W-2145 Processor
Memory: 1 x 128GB
Hard Disk: 2 x 4TB HDD
RAID: NVIDIA GeForce GTX 760
Power Supply: 1 x 750W
Warranty: 1 year Parts warranty
Processor(s)

:

Intel® Xeon® W-2145 Processor
Memory

:

128GB
Hard Disk

:

2 x 4TB HDD
Storage Controller

:

NVIDIA GeForce GTX 760
Power Supply

:

1 x 750W
Warranty

:

1 year Parts warranty
Reliability where it matters most
 
Stay safe, stay secure:Reduce downtime with Dell Reliable Memory Technology (RMT) Pro. Designed to work with ECC memory, RMT protects your machine from potential crashes by mapping out bad memory locations after the system reboots.

Reliably access your data: Improve the availability of your data with hardware and software optional RAID storage options including PCIe NVMe SSDs and optional Smart Card (CAC/PIV) readers that let you determine who can access your system.

Your work can count on it: Precision Workstations are tested to ensure the high-performance applications you rely on every day run smoothly. Dell ISV-certifications cover the most popular independent software applications.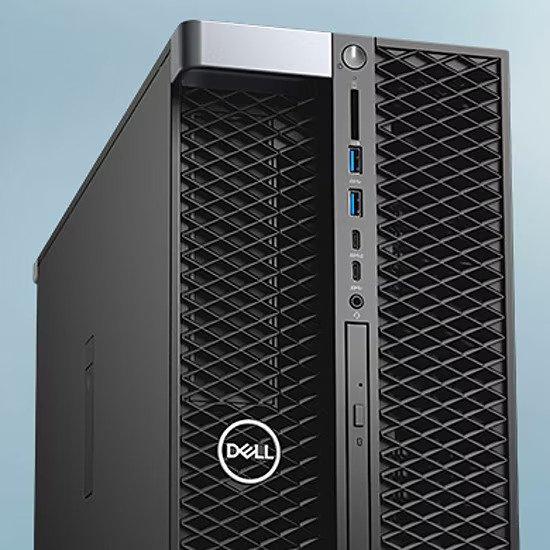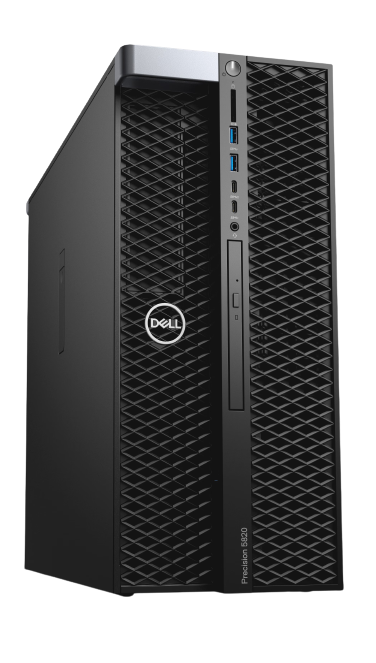 Blazing fast performance
​
Brainpower that matches yours:The latest Intel® Xeon® processor powers your most demanding applications. Now featuring a new generation of single-socket architecture with up to 18 cores, you can extract maximum performance for your biggest ideas.

Accelerate every project:Run your software as fast as possible and get real-time results thanks to this memory expandable machine with up to 512GB of 2666MHz RDIMM ECC memory (not available with Core X CPUs).

Drown out distraction:Focus on your tasks with the workstation that's quieter than ever. A new multichannel thermal design delivers advanced cooling and acoustics.

The HP ProOne 440 All-in-One provides users with the commercial-grade performance, security, and scalability in a space-saving design. This PC is powered by the latest Intel® processor[2] and protected with always-on security you can trust.
Enhanced meeting experience
This AiO's enhanced intelligent features help reduce unwanted background noise and adapt to environmental lighting.
Tools to amplify productivity
Accomplish your daily activities with the essential features that help you fulfill the needs of your business.
Protected by HP Wolf Security
HP Wolf Pro Security Edition PCs interlace HP Sure Click Pro with HP Sure Sense Pro providing more in-depth coverage than the standard versions through a 1-year or 3-year user license with HP Support.[5] This creates a powerful, single solution that doesn't require an IT-managed PC environment.